Houston, TX (8/8/2021) – A man was killed after a hit-and-run accident early Sunday morning.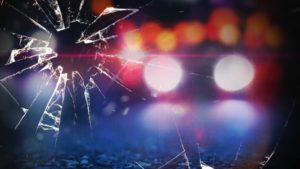 The accident happened on the 610 North Loop around 2:20 a.m. on the northeast side of town. A blue Honda Accord was headed westbound on the freeway when it pulled over to the driver and passenger could swap sweats. While the two people were outside the car, a second vehicle hit the left side of the Honda and kept going. 
A man was pronounced dead at the scene. 
The driver was hospitalized.
The driver's son, also a passenger in the Honda, was hospitalized with minor injuries.
Crash investigators will review all factors that may have led up to the accident and police reports will be made available in fourteen days.
Hit and Run Accident Lawyers
Hit-and-run crashes can be some of the most frustrating and stressful incidents in a person's life, especially if they are hurt or they have to fight their insurance company to pay for the resulting vehicle damage.
If you or an accident investigator are able to find the person and vehicle that hit you, you can file a claim against that driver's insurance company right away. If that driver did not have car insurance or didn't have adequate coverage for the damages caused — which often is the case in hit-and-run accidents — you can try to get your money with the help of a trusted lawyer.
If you or a loved one has been injured in a car accident, the Houston car accident lawyers at Sutliff & Stout can help. Our experienced personal injury attorneys represent Texans in civil lawsuits against negligent drivers, and will work hard to get you the compensation you deserve.
Source: ABC 13