Houston, TX (9/2/2021) – A man was killed in a fatal pedestrian wreck Saturday night near the Gulf Freeway.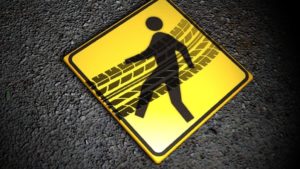 The accident happened around 8 p.m. on Clearwood Drive. A man was crossing the street when a white pickup truck going at high speeds struck him. Witnesses say the headlights were not turned on at the time of the crash. 
The man was killed at the scene. 
Crash investigators will review all factors that may have led up to the accident and police reports will be made available in fourteen days.
Pedestrian Accident Lawyers
Pedestrians can be struck anywhere, anytime by a vehicle, semi-truck, bicycle, or motorcycle. According to the NHTSA, there was more than a 3% increase in the number of pedestrians killed in traffic crashes in 2018, totaling 6,283 deaths. In addition, an alarming number of pedestrian accidents occur when pedestrians occupy the side of a highway.
An investigation of this accident will prove essential due to the fact that a pedestrian was fatally struck in an auto-pedestrian accident. Due to the nature of the incident, the family of the victim may be entitled to a wrongful death claim against the driver of the vehicle. Pending the results of the investigation, if it is found that the vehicle was being driven without headlights turned on, the right to receive a claim may be substantial.
These kinds of accidents are just one of many that occur all throughout Texas. If you live in Houston or the surrounding areas and your loved one was involved in an accident, the experienced wrongful death lawyers at Sutliff & Stout can help you understand how much your wrongful death lawsuit is worth. To schedule a free and confidential consultation about how much your personal injury claim or wrongful death claim is worth, please call or text our office anytime at 713-405-1263.
Source: ABC 13
Our deepest condolences go out to the families of the victims of this horrible incident. Please click the "Remove Post" link if you would like this post removed. REMOVE POST