Carthage, TX (9/16/2021) – A man was fatally killed after a two-vehicle crash involving a motorcycle.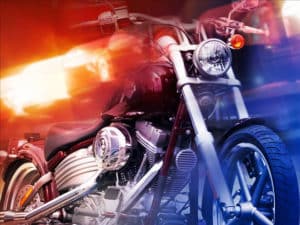 The accident occurred around 10:35 p.m. at the intersection of U.S. 79 and County Road 329 in Panola County. A motorcycle was headed south at high speeds just as a semi-truck made a left turn from a stop sign. The semi-truck went into the path of the motorcycle and the two collided.
The motorcycle rider, 42-year-old Lukebra Allison, was killed at the scene.
The driver of the semi-truck, 44-year-old Fabian Chapa-Chapa, and his passenger, 20-year-old Crystal Chapa, were treated at the scene.
Crash investigators will review all factors that may have led up to the accident and police reports will be made available in fourteen days.
Motorcycle Accident Attorneys
According to the Texas Department of Transportation, last year there were 8,611 wrecks involving motorcycles, with 417 of them being deadly. While many Texans ride their motorcycles their entire lives without any incident, there is always a risk of an accident or injury each time you take to the road.
An investigation to this accident will prove essential due to the fact that a commercial truck and a motorcycle collided, putting lives at risk. If the semi-truck is seen at fault, the driver of the semi-truck that caused the accident, and the trucking company, may be liable for any damages brought forth upon the motorcyclist.
At Sutliff & Stout, we fight for motorcycle accident victims to get the compensation that they deserve. We understand that motorcycle riders face unfair prejudices and we'll work tirelessly to make sure that you receive a full and fair settlement for your injuries and other losses after an accident. To schedule a free and confidential consultation with a Houston motorcycle accident attorney at Sutliff & Stout, call (713) 405-1263.
Source: Panola Watchman 
Our deepest condolences go out to the families of the victims of this horrible incident. Please click the "Remove Post" link if you would like this post removed. REMOVE POST