Harrison County, TX (2/24/2021) – A man was killed in a fatal wreck involving a van and a tractor truck.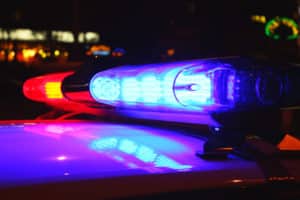 The accident happened Tuesday night shortly after 8 p.m. on U.S. Highway 80. Carl Aimes, 53, was headed westbound in a Nissan Quest when a Peterbilt truck-tractor pulled out into his path.
The two collided.
Aimes was killed at the scene.
The driver of the truck, 28-year-old Rex Renard West Jr., was not injured.
Crash investigators will review all factors that may have led up to the accident and police reports will be made available in fourteen days.
Truck Accident Attorneys
With any Texas city, there are various commercial trucks on the road. While sometimes careful, they sometimes result in fatal crashes. A standard semi-truck weighs an average of 4,000 pounds while a large vehicle can weigh up to 80,000 pounds.
Because of the nature of their size, weight, and force, getting involved in an 18-wheeler accident can result in thousands in damages. It can result in pain and suffering, medical expenses, and loss of wages due to the extensive care replacing your workload.
Our hearts and condolences go out to the families. If you or a loved one were involved in a truck accident, it is important to contact a legal expert to help you evaluate your options. Call (713) 405-1263 or send us an email to discuss your car accident injury case.
Source: ArklaTexHomepage
Our deepest condolences go out to the families of the victims of this horrible incident. Please click the "Remove Post" link if you would like this post removed. REMOVE POST