Rowlett, TX (8/16/2021) – A man was killed in a crash involving at least 12 vehicles Monday evening.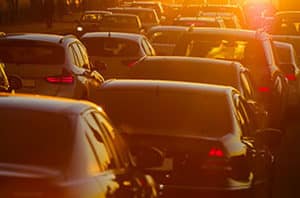 The accident happened shortly after 6 p.m. on westbound Interstate 30 between Horizon and Dalrock Road. Details of the crash remain unknown, but it was reported there were a total of seven wrecks, two of which involved 18-wheelers.
A man was killed as a result of the accident.
Two other people were taken to hospitals with non-life-threatening injuries.
Crash investigators will review all factors that may have led up to the accident and police reports will be made available in fourteen days.
Pileup Accident Attorneys
Pileup accidents typically involve at least three vehicles, but sometimes more. A common scenario of this kind of accident happens when a vehicle fails to reduce speed and rear-ends a car stopped in traffic and pushes it into many other stopped cars, much like the situation above. Pileup collisions result in thousands in damages and many claims need to be filed with insurance companies.
In the case above, seven wrecks led to the collision of at least 12 vehicles, including 18-wheelers. If you need to discuss a fatal accident case or a claim with a personal injury lawyer from Sutliff & Stout, Injury & Accident Law Firm feel free to give us a call at (713) 405-1263 or contact us online to discuss your pileup accident.