Blum, TX (3/15/2021) – A man was killed in a crash with two 18-wheelers and a pickup truck in Hill County.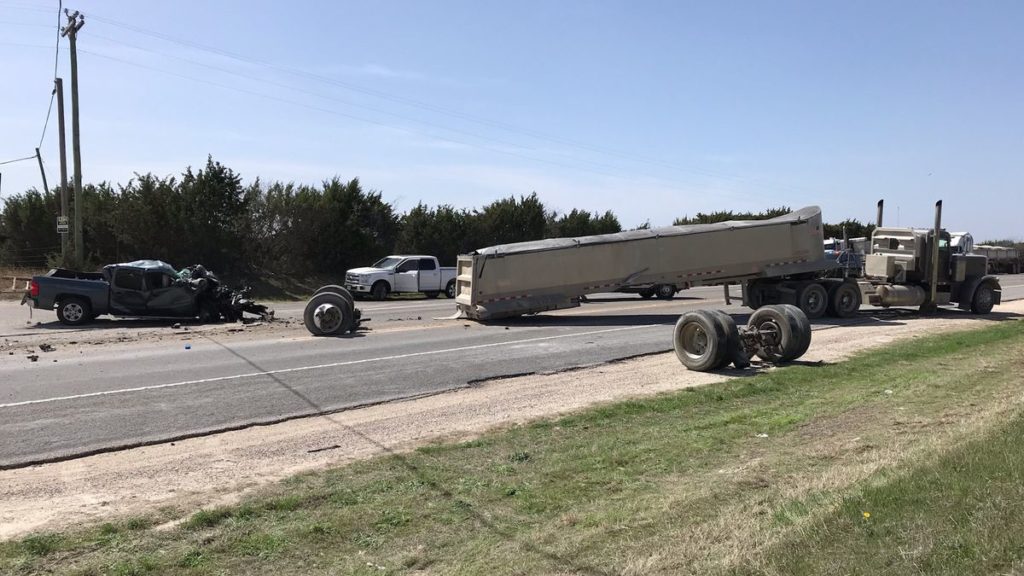 The accident happened on State Highway 174 near CR 1104 west of Blum around 11:30 a.m. A southbound 18-wheeler swerved into the northbound lane to avoid another 18-wheeler who was turning off the highway onto CR 1104. As the first 18-wheeler went back to the southbound lane, they collided with a northbound Chevrolet Silverado.
The driver of the Silverado, Bruce Jernigan, Jr., 38, was killed at the scene.
No one else was injured.
Crash investigators will review all factors that may have led up to the accident and police reports will be made available in fourteen days.
Truck accidents are scary situations for any motorist; averaging a weight of 40 tons, 18-wheelers can cause great, catastrophic damage if involved in a wreck with another vehicle. Unfortunately, these accidents occur more frequently than we'd like. According to the NHTSA, 78% of fatal truck accidents occurred during the weekday in 2017.
Truck drivers have to operate their vehicles in a safe manner, and when that doesn't happen, fatal consequences like a collision can occur. If you were involved in an 18-wheeler accident and aren't sure what to do next, read below for the next steps and contact your Houston truck accident lawyer for your truck accident case.
Source: KWTX
Our deepest condolences go out to the families of the victims of this horrible incident. Please click the "Remove Post" link if you would like this post removed. REMOVE POST