Marlin, TX (2/11/2021) – A man was killed on Thursday after a semi-truck hit him.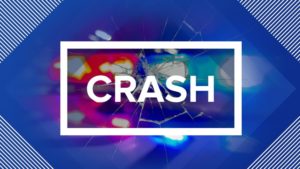 The accident happened around 2:15 p.m. on SH-7 near CR-181. A Cadillac CTS headed westbound slid into the eastbound lanes and crashed into a Western Star semi-truck. This caused the semi-truck to enter the westbound lane and crash into a Dodge 3500.
The driver of the Dodge, Donald Beaman, 63, was pronounced dead at the scene.
Both occupants of the Cadillac were taken to Baylor Scott and White in Waco in critical condition.
No other injuries were reported.
Crash investigators will review all factors that may have led up to the accident and police reports will be made available in fourteen days.
Sutliff & Stout, Truck Accident Attorneys
With any Texas city, there are various commercial trucks on the road. While sometimes careful, they sometimes result in fatal crashes. A standard semi-truck weighs an average of 4,000 pounds while a large vehicle can weigh up to 80,000 pounds.
Because of the nature of their size, weight, and force, getting involved in an 18-wheeler accident can result in thousands in damages. It can result in pain and suffering, medical expenses, and loss of wages due to the extensive care replacing your work load. Even worse, it can result in death, much like what happened in the case above.
This is why it's important to seek legal counsel after an accident so as to be protected the best you can. At Sutliff & Stout, our Houston injury lawyers have the experience and resources to help you and your family during this difficult time. If you were injured during a truck accident, call personal attorneys Sutliff & Stout at (713) 405-1263 or send us an email to discuss your case.
Source: KCENTV
Our deepest condolences go out to the families of the victims of this horrible incident. Please click the "Remove Post" link if you would like this post removed. REMOVE POST