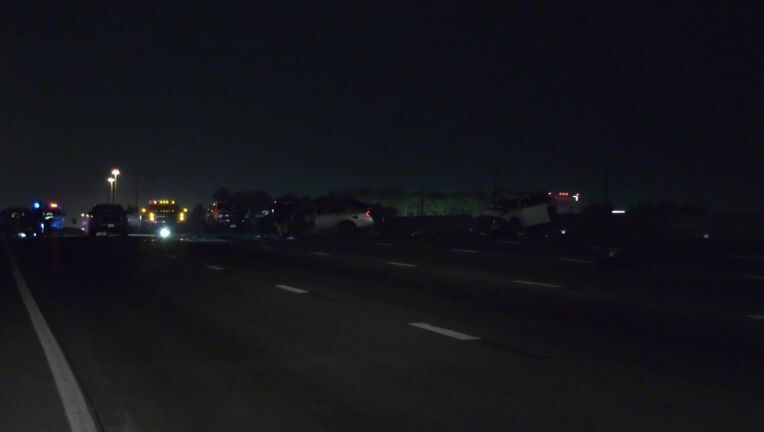 Houston, TX (12/19/2019) – A man was killed in a fatal wrong-way crash on the North Freeway early Thursday morning.
The head-on collision occurred around 2:12 a.m. between Airtex Drive and Rankin in north Harris County. A Dodge Charger was struck head-on by a Chevy Impala headed southbound in the northbound lanes of the Freeway.
The passenger in the Dodge, identified as 36-year-old Antwon Wallace, was killed at the scene.
The driver of the Dodge was transported to a hospital for minor injuries.
The wrong-way driver, identified as 23-year-old Fernando Lopez, was also taken to a hospital for minor injuries. According to investigators, the driver of the Impala had a blood-alcohol level at least twice the legal limit. He is now charged with intoxication manslaughter.
Houston Car Accident Attorneys
According to the FHWA, in the United States, WWD crashes result in 300 to 400 people killed each year on average, representing approximately 1 percent of the total number of traffic related fatalities that occur annually. Although this is a small percent, these crashes have the deadliest fatalities since they usually occur at high speeds. In addition, not only was the driver of the Chevy Impala driving in the wrong direction that resulted in death, but his blood-alcohol level was two times the legal limit, at least. This evidence is damaging and the surviving family of the passenger killed can be compensated immensely for not only funeral expenses but for pain and suffering wrought by the negligent driver.
If you or a loved one were involved in a car accident with a wrong-way driver, immediately contact a legal expert to help you evaluate your options. Call car accident attorneys Sutliff & Stout at (713) 987-7111 or send us an email to discuss your car accident injury case.
Source: Click 2 Houston, Fox 26,KHOU 11
Our deepest condolences go out to the families of the victims of this horrible incident. If a family member would like the name of a person removed for any reason, please click the "Remove Post" link. REMOVE POST