Houston, TX (4/16/2021) – A man is now dead after being involved in a horrific accident in East Houston.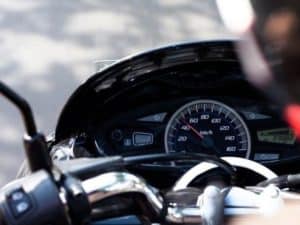 The accident happened around 12:30 a.m. on Westheimer Parkway near S. Fry Road. Reports say the road was "very dark."
One of the motorcyclists failed to see a guardrail while navigating a curve and hit it. The man was then dismembered by a sharp edge of the guard rail.
Officers said there were "body parts everywhere."
No other injuries were reported.
Crash investigators will review all factors that may have led up to the accident and police reports will be made available in fourteen days.
Motorcycle Accident Lawyers
The results of the accident above resulted in the horrific death of a motorcycle rider. Due to the nature of the accident, the family members have a right to seek legal counsel. Reports said this road was "very dark." A poorly unlit road leads to many accidents, and those who suffer from accidents from a poorly unlit road have a right to seek legal action due to the lack of provisions meant to keep drivers safe while traveling at night.
Motorcycle accidents can leave innocent victims with injuries that require lifelong treatment. The costs of doctors' visits, surgeries, physical therapy, and prescription medications add up quickly and can exceed the annual income of most Houston families. Sometimes these accidents can lead to death. This is why it's important to seek legal counsel so you can be rightly compensated.
If you or a loved one has been injured in a motorcycle accident, the Houston motorcycle accident lawyers at Sutliff & Stout can help. Our experienced personal injury attorneys represent Texans in civil lawsuits against negligent drivers, and will work hard to get you the compensation you deserve.
Source: News 4 San Antonio