Brazoria County, TX (8/31/2021) – A man and woman were killed and two kids were hospitalized after a crash in Brazoria County.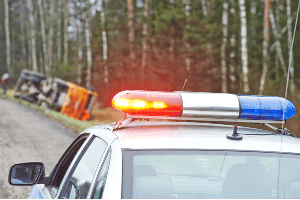 The accident happened along Highway 35 near County Road 192 around 9:40 a.m. when a Ford F-250 headed northbound veered into the opposite lanes and sideswiped a Toyota and hit a Ford F-150 head-on. A fourth vehicle was also involved.
The woman driving the F250 truck and the man in the F150 were both pronounced dead.
Two kids, a 6 and 12-year-old, riding in the woman's truck were taken to Memorial Hermann Hospital. They remain in stable condition.
Crash investigators will review all factors that may have led up to the accident and police reports will be made available in fourteen days.
Car Accident Lawyers Sutliff & Stout
Wrong-way collisions are one of the most deadly kinds of collisions on roads even though they are less common. According to a Highway Special Investigation Report, a study in Virginia found the fatality rate for wrong-way collisions on controlled-access highways to be 27 times that of other kinds of accidents.
Because the Ford crossed the center line and caused two different accidents, the families of the victims have a right to wrongful death claims against the driver and their insurance. Additionally, the children involved are entitled to a personal injury claim due to being involved in the wreck. It is important to have an experienced lawyer handling the case who understands wrongful death and personal injury. An attorney can deal with insurance adjusters for you, negotiate settlements, and represent your best interests if a lawsuit is needed.
If you or a loved one were involved in a car accident, immediately contact a legal expert to help you evaluate your options. Call car accident attorneys Sutliff & Stout at (713) 405-1263 or send us an email to discuss your car accident injury case.
Source: ABC 13