Houston, Texas (May 10, 2023) – A hit-and-run driver near Cullen Boulevard in Houston killed a man and woman. Both individuals were ejected from the vehicle after being struck by a maroon-colored pickup truck.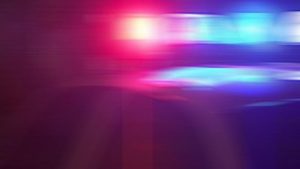 According to officials on the scene, several other vehicles also struck the pair after the initial collision. Multiple of the vehicles did not stop to render aid. 
Police are currently checking nearby video footage for details on the vehicles involved. 
A first responder vehicle was struck while responding to the incident by a maroon Chevy Tahoe. The Tahoe also struck other vehicles before speeding away from the accident. The driver of the Tahoe was later arrested for the incident. One person was injured as a result of the crash. 
Hit-and-Run Accident Lawyers
An investigation of this accident will prove essential due to the fact that a vehicle killed two people and then fled the scene. The driver of the vehicle that caused the accident may be liable for their deaths. 
Committing a hit-and-run is a serious criminal charge in Texas, mainly when a person leaves the scene of an accident that involves a serious injury, death, or significant property damage. Regardless if there is property or bodily injury involved, it is the duty of all Texas drivers to stop to give information or stop to render aid when they are involved in an accident. Penalties for leaving the scene of an accident range from a misdemeanor to a felony, depending on the damage or injury the driver causes.
If you or a loved one were involved in an accident in Houston or the surrounding areas, the experienced personal injury lawyers at Sutliff & Stout can help. For a complimentary consultation about your case, contact us today. We are dedicated to providing our clients with zealous representation that yields results.
Source: KHOU
Our deepest condolences go out to the families of the victims of this horrible incident. If a family member would like the name of a person removed for any reason, please click the "Remove Post" link. REMOVE POST