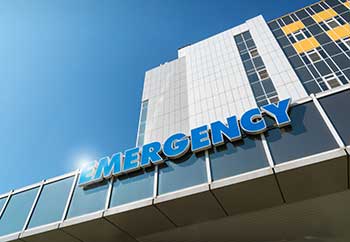 HOUSTON, TX (March 14, 2019) – One teenager is dead and another in critical condition after falling off the Katy Freeway Bridge.
The crash happened Wednesday at 10:30 p.m. near the Post Oak and Katy Freeway in west Houston. A teenager was driving a silver Mercedes Benz C43 when he ran the red light at Silver and I-10 heading towards North Post Oak overpass. The driver missed the turn, flew over the concrete barrier, and landed 20 feet below on the eastbound ramp to I-10. The vehicle landed upside down and burst into flames.
Two people were trapped inside the vehicle.
Good Samaritans who saw the collision made efforts to pull the victims out of the car. The 17-year-old driver was taken to the hospital in critical condition. The witnesses were unable to rescue the passenger who died on the scene. The passenger has been identified as 16-year-old Henry Davis who was a junior at Memorial High School.
The identity of the male victim is pending verification by authorities and police reports will be made available in ten days.
Police warn all commuters to be careful on the road this week with street racers, the Houston Rodeo, and St. Patrick's Day this weekend.
If you or a loved one were involved in a bicycle accident, it is important to contact a legal expert to help you evaluate your options. Call (713) 987-7111 or send us an email to discuss your accident injury case.
Source: Click 2 Houston
Update as of March 18, 2019
Bennett Clark Barnhill was in critical condition at Ben Taub Hospital and pronounced dead on Friday. Barnhill finished his junior year at Fusion Academy.
Source: ABC 13
If a family member would like the name of a person removed for any reason, please click the "Remove Post" link. REMOVE POST