Lubbock, TX (6/20/2021) – A crash left minor injuries Sunday afternoon in South Lubbock.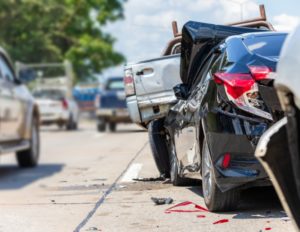 The crash occurred around 4:40 p.m. near 80th Street and University Avenue. A passenger car and a pickup truck were involved in the wreck.
Only minor injuries were reported.
Crash investigators will review all factors that may have led up to the accident and police reports will be made available in fourteen days.
Personal Injury Lawyers
The actions between a major crash resulted in minor injuries. Because of the way the accident evolved, the victims may have a right to file personal injury claims.
While getting behind the wheel is an everyday event, one wrong move can result in the worst day of someone's life. You can never be too careful on the road, and if something should happen, it's important to be vigilant and make sure you're represented in the best way you can. If you or a loved one were involved in a car accident, it is important to contact a legal expert to help you evaluate your options. Call Houston auto accident attorneys Sutliff & Stout at (713) 405-1263 or send us an email to discuss your car accident injury case.
Source: Everything Lubbock