Harris County, TX (9/17/2021) – A mother and four children were injured after a rollover crash occurred in Humble.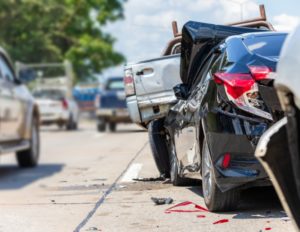 The accident happened around 7:30 a.m. on East FM 1960. A vehicle was swerving in and out of lanes at high speeds right before the car rolled over several times and landed in an embankment.
A mother and her 8-year-old child were taken to the hospital in critical condition. Her three other children, ages 3, 6 and 7, were also sent to the hospital in stable condition. 
Crash investigators will review all factors that may have led up to the accident and police reports will be made available in fourteen days.
Rollover Crashes
According to the NHTSA, rollover crashes are more likely to result in fatalities than any other types of crashes, and that most fatal rollover crashes are single vehicle crashes. This type of crash is ultimately due to excessive speeding, alcohol, and other negligent acts the driver may be at-fault for.
As a result of the wreck, four children were injured. Watching your child experience an injury as a result of another person's negligence is extremely traumatic. No child should ever have to suffer, especially if the accident that caused their injury was avoidable. As a parent, you want the best for your child and will do anything to help them experience the best life possible. That's why when your child is injured, you need the help of a compassionate attorney who will fight for you.
For the case above, not only was there a rollover crash, but a woman and four children were injured because of it. If you or a loved one were involved in a rollover car accident, it is important to contact a legal expert to help you evaluate your options. Call Houston auto accident attorneys Sutliff & Stout at (713) 405-1263 or send us an email to discuss your car accident injury case.
Source: KHOU