Houston, TX (9/23/2022) – Officials with the Houston Police Department are reporting that a motorcycle crashed into the back of a vehicle, resulting in the death of one person.
It is unclear at this time who was killed in the crash, the motorcyclist or the driver of the vehicle.
Following the accident, reports indicate that the motorcycle could be seen in several pieces across the center lane of the intersection.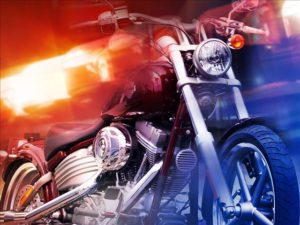 The cause of the crash is under investigation.
Motorcycle Accident Lawyers
While getting behind the wheel, it is critical to stay alert, one wrong move can result in the worst day of someone's life. Remember, safety first, as you can never be too careful on the road! It's always best to stay vigilant and make sure you're represented in the best way you can.
At Sutliff & Stout, we fight for motorcycle accident victims to get the compensation that they deserve. We understand that motorcycle riders face unfair prejudices and we'll work tirelessly to make sure that you receive a full and fair settlement for your injuries and other losses after an accident. To schedule a free and confidential consultation with a Houston motorcycle accident attorney at Sutliff & Stout, text or call (713) 405-1263 anytime, 24/7.
Source: ABC 13
Our deepest condolences go out to the families of the victims of this horrible incident. Please click the "Remove Post" link if you would like this post removed. REMOVE POST