Wichita Falls (3/22/2021) – One person was sent to the hospital following a wreck between a motorcycle and a truck Tuesday morning.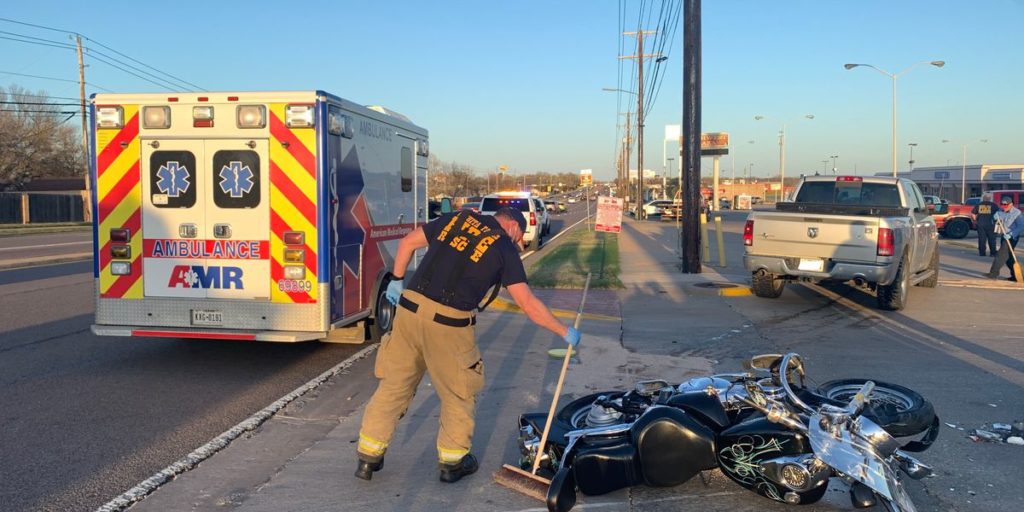 The accident happened on Southwest Parkway when a motorcyclist was headed eastbound and a pickup truck was headed westbound. The truck attempted to turn into a parking lot when he crashed into the motorcycle. Reports say the sun was in the driver's eyes.
The rider of the motorcycle was taken to the hospital for treatment of injuries.
The truck driver was not injured.
Crash investigators will review all factors that may have led up to the accident and police reports will be made available in fourteen days.
Motorcycle Accident Lawyers
Motorcycle accidents can leave innocent victims with injuries that require lifelong treatment. The costs of doctors' visits, surgeries, physical therapy, and prescription medications add up quickly and can exceed the annual income of most Houston families. Sometimes these accidents can lead to death. This is why it's important to seek legal counsel so you can be rightly compensated.
If you or a loved one has been injured in a motorcycle accident, the Houston motorcycle accident lawyers at Sutliff & Stout can help. Our experienced personal injury attorneys represent Texans in civil lawsuits against negligent drivers, and will work hard to get you the compensation you deserve.
Source: News Channel 6
Our deepest condolences go out to the families of the victims of this horrible incident. Please click the "Remove Post" link if you would like this post removed. REMOVE POST