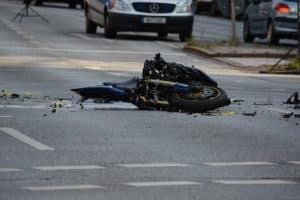 Gray County, TX (8/5/2020) – A two-vehicle crash in Gray County left one motorcyclist hospitalized over the weekend.
The accident happened Sunday morning around 8:15 a.m. at South Hobart Street and McCullough Street. A pickup truck and a motorcycle collided into each other.
The driver of the motorcycle, a 53-year-old man, was taken to Northwest Texas Hospital in Amarillo for his injuries.
The driver of the pickup was not injured.
Crash investigators will review all factors that may have led up to the accident and police reports will be made available in fourteen days.
The family of the motorcyclist injured in the accident may be entitled to a personal injury claim against the insurance company of the driver of the pickup truck. When filing your claim, it's important to consider legal assistance since they have the necessary resources to assist you after a fatal accident. If you would like to discuss your injury and accident case with a motorcycle accident lawyer from Sutliff & Stout, Injury & Accident Law Firm feel free to give us a call at (713) 987-7111 or send us an email to discuss your claim.
Source: News Channel 10