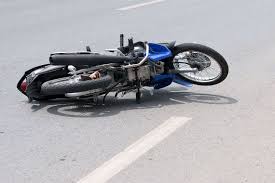 San Angelo, TX (12/12/2019) – A motorcyclist now suffers head injuries after a wreck on the 2400 block of Houston Harte.
The incident happened just after noon on Wednesday when a Jeep Cherokee and a Honda Motorcycle were both traveling westbound on Harte. The Jeep slowed its speed to go through a construction site, but the motorcycle failed to do so. The two collided and the driver of the motorcycle was ejected from the motorcycle.
The motorcyclist suffered non-serious injuries and was transported to a nearby hospital.
The driver of the Jeep was also taken to a nearby hospital to be evaluated for injuries.
The motorcyclist will be issued a citation for failure to control speed.
Crash investigators will review all factors that may have led up to the accident and police reports will be made available in fourteen days.
Motorcycle Accident Lawyers
In 2018, there were 618 motorcycle crashes in Houston alone. Those crashes produced 168 injuries, 131 more serious injuries, and tragically took 26 lives. When a motorcycle collides with another vehicle or object, more often than not that collision causes significant injuries.
In most cases, the driver of a passenger vehicle usually remains at-fault in damaging motorcycle accident cases. However, like the situation above, sometimes the motorcyclist may be partially or at-fault in an accident. When this happens, it is known as a modified comparative fault, or the 51% bar rule. According to this rule, if you were partially responsible for an accident, the amount of compensation you receive will be reduced by a percentage proportionate to your fault.
No matter if you're partially at-fault or if someone else is, at Sutliff & Stout, we fight for motorcycle accident victims to get the compensation that they deserve. To schedule a free and confidential consultation with a Houston motorcycle accident attorney at Sutliff & Stout, text or call (281) 853-8446 anytime, 24/7.
Source: San Angelo Live