Harris County, TX (5/11/2021) – A motorcyclist was killed early Tuesday when he lost control over an oil spill left by a vehicle.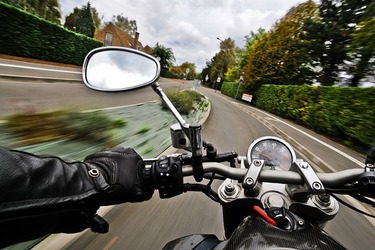 The accident happened around 2 a.m. on Greenhouse, near Cullen Park. A Ford Mustang hit a median, ripping the oil pan off their car. The driver kept driving before stopping at a parking lot. They left an oil spill, which a motorcycle rode over and then lost control.
The rider was killed and his body was found in a nearby ditch. He is believed to be Johnny Lee Clark.
The driver of the Mustang was later arrested. He faces a DWI charge.
Motorcycle Accident Lawyers
According to Texas Department of Transportation, there were 8,611 wrecks involving motorcycles, with 417 of them being deadly. While many Texans ride their motorcycles their entire lives without any incident, there is always a risk of an accident or injury each time you take to the road.
Those that refuse to maintain their vehicles, secure vehicle loads, or drive defensively are negligent drivers. Negligent drivers make it easier to cause accidents, whether it be from debris or speeding or distracted driving. In the case above, the driver of the Ford Mustang was allegedly driving while drunk, causing the reckless behavior of hitting a median and ripping the oil pan off their car.
Because of this, the family of the motorcycle victim has a right to sue for causing a dangerous situation. Driving while intoxicated is a clear sign of negligence that shouldn't go unpunished.
At Sutliff & Stout, we fight for motorcycle accident victims to get the compensation that they deserve. We understand that motorcycle riders face unfair prejudices and we'll work tirelessly to make sure that you receive a full and fair settlement for your injuries and other losses after an accident. To schedule a free and confidential consultation with a Houston motorcycle accident attorney at Sutliff & Stout, call (713) 987-7111.
Source: KHOU
Our deepest condolences go out to the families of the victims of this horrible incident. Please click the "Remove Post" link if you would like this post removed. REMOVE POST