Waco, TX (6/6/2021) – A motorcyclist was killed after colliding with a truck in a fatal intersection wreck in Waco.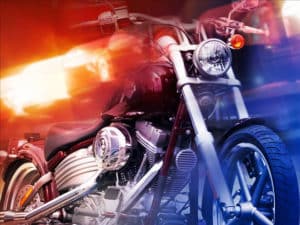 The accident happened at N. 30th Street and Gorman Avenue around 2:45 p.m. when a motorcycle and a truck collided.
The motorcyclist was taken to Baylor Scott & White Hillcrest, where he later passed away. He was identified as 61-year-old Mark Barnes.
The condition of the truck driver remains unknown.
Motorcycle Accident Lawyers
According to Texas Department of Transportation, there were 8,611 wrecks involving motorcycles, with 417 of them being deadly. While many Texans ride their motorcycles their entire lives without any incident, there is always a risk of an accident or injury each time you take to the road.
While the sequence of events remain unknown, what remains clear is that a motorcyclist was killed as a result of a collision with a truck. At Sutliff & Stout, we fight for motorcycle accident victims to get the compensation that they deserve. We understand that motorcycle riders face unfair prejudices and we'll work tirelessly to make sure that you receive a full and fair settlement for your injuries and other losses after an accident. To schedule a free and confidential consultation with a Houston motorcycle accident attorney at Sutliff & Stout, call (713) 405-1263.
Our deepest condolences go out to the families of the victims of this horrible incident. Please click the "Remove Post" link if you would like this post removed. REMOVE POST