Carrollton, TX (5/27/2021) – A fatal accident on I-35E shut down morning rush hour traffic and led to the death of a rider on a motorcycle.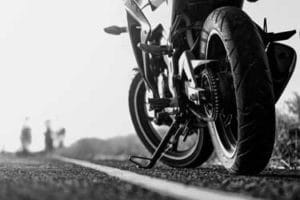 The accident happened around 6 a.m. when a pickup truck slammed into a barrier while trying to enter the Express Lane. The driver got out to assess the damage and his truck was then hit by a second vehicle.
The truck was pushed into lanes of traffic, where a motorcycle ran into the pickup.
The rider of the motorcyclist was killed at the scene.
The drivers of the vehicles were taken to the hospital with non-life-threatening injuries.
Crash investigators will review all factors that may have led up to the accident and police reports will be made available in fourteen days.
Roadside Accident Lawyers
Roadside accidents can result from several scenarios. A negligent driver may not have noticed your parked car on the road's shoulder and sideswiped it or completely rear-ended you. Similarly, and much more catastrophic, a driver may not see you outside your disabled car and hits you. A careless driver may also be swerving between lanes, causing them to hit your vehicle.
For the case above, a roadside accident led to the untimely death of a motorcyclist. At Sutliff & Stout, we believe that every accident victim deserves the highest level of legal representation. Founding partners Graham Sutliff and Hank Stout are Board-Certified lawyers who are committed to helping their clients by providing compassion, personal attention, and respect. When you've been in a roadside accident in Texas, choose the team that will always put you and your needs first. We handle every part of your case personally and are ready to take your case to trial if needed.
Source: DFWCBS