Houston, TX (9/19/2021) – A crash involving a motorcycle left one person injured Sunday morning.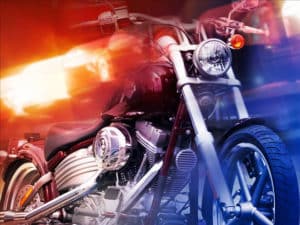 The accident happened on the Southwest Freeway at Westpark Drive around 7:30 a.m. when the crash occurred.
A motorcyclist suffered a head injury and was sent to the hospital. 
Crash investigators will review all factors that may have led up to the accident and police reports will be made available in fourteen days.
Motorcycle Accident Lawyers
As a result of the motorcycle collision, a person was left with a head injury. Head injuries are a common precursor to a traumatic brain injury. A severe TBI can lead to an extended period of unconsciousness (a coma), amnesia, or paralysis after the injury.
These kinds of injuries can lead up to thousands in personal injury damages. In the blink of an eye, you may find yourself handling catastrophic medical debt and legal matters, all while trying to cope with a traumatic event. If you were in a motorcycle accident caused by the negligence of another party, let the attorneys at Sutliff & Stout help you attain the justice you deserve. To schedule your free consultation, call our office at 713-405-1263 or fill out our online contact form today.
Source: ABC 13