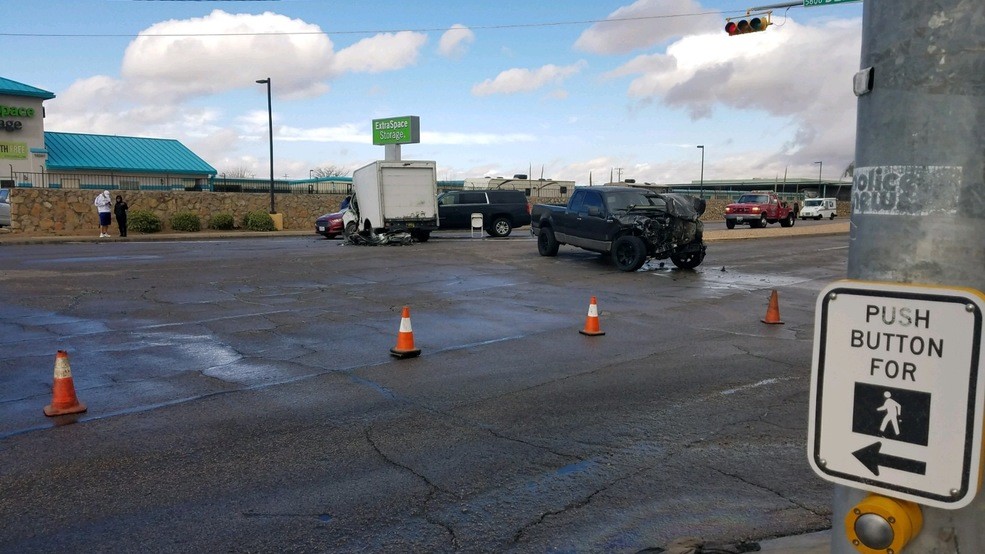 El Paso, TX (2/5/2020) – Three people were injured after a four-vehicle wreck Tuesday near Dyer Street and Deer Avenue in El Paso, Texas.
The vehicles in the wreck included a Ford F-150, a van, a Chevy Suburban, and a Ford Focus.
Three people were taken to the hospital for treatment of injuries. One was extricated and another was treated at the scene.
Crash investigators will review all factors that may have led up to the accident and police reports will be made available in fourteen days.
Hiring a Personal Injury Attorney
A wreck involving four different vehicles will result in four different claims being filed. The issue on that is claims adjusters that work with the insurance companies are only working towards what will be in favor of the insurance company. Rather than assuring compensation, insurance companies may not give you the coverage you deserve.
This is why the best way to make sure you are treated fairly after your car accident is to hire a lawyer who knows the law and who is willing to fight to make sure that you are treated fairly.  At Sutliff & Stout, our board certified personal injury lawyers know how to hold the insurance companies accountable and get you the money you deserve. Contact us today (713) 987-7111 or fill out the case review form.
Source: CBS4