Klein, TX (3/5/2021) – Multiple people were injured on Friday after a natural gas explosion and subsequent fire occurred near Klein.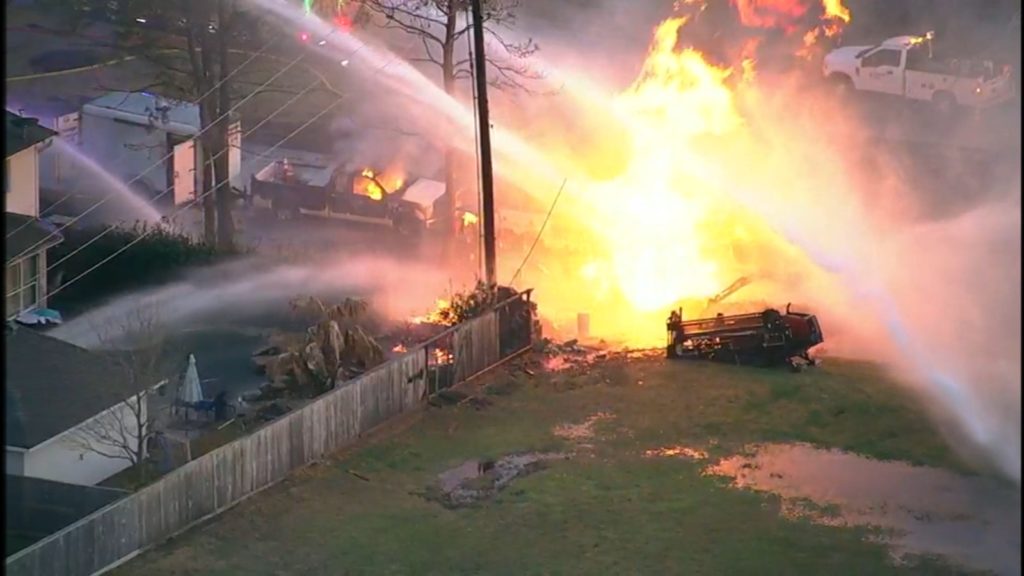 The incident happened on Gleannloch Lakes Boulevard. According to officials, a Comcast crew was working in the area when they nicked a natural gas line. The crew called in CenterPoint to inspect when the two lines exploded.
The report said that "a representative of Comcast said a contractor cut a small line in an area where the line was incorrectly marked. The representative said CenterPoint crews hit a larger line while repairing the small line."
Five people were taken by ambulance to the hospital while residents evacuated the area. One person was airlifted to Memorial Hermann in critical condition.
Several vehicles were burning and one home sustained damage.
At around midnight, authorities reported the fire had been put out and residents were being allowed back into their homes.
Experienced Explosion Lawyers, Sutliff & Stout
Victims of pipeline explosions and their families often have to overcome not only the immediate trauma from a pipeline explosion but also potentially high economic and noneconomic losses. Those who survive pipeline explosions often suffer first- and second-degree burns which may leave them disfigured for life.
Sutliff & Stout, Injury & Accident Law Firm has the knowledge and expertise to help explain your rights and to maximize your compensation and recovery. The lawyers at Sutliff & Stout, Injury & Accident Law Firm can assist you with:
Determining the source and cause of the pipeline explosion; and
Identifying the liable parties.
Sutliff & Stout Law Firm has recently obtained a confidential settlement in the amount of $110,000,000.00. The case stemmed from a pipeline explosion that resulted in significant burn injuries.
If you've been injured in a pipeline or natural gas explosion, you need a trusted and experienced personal injury lawyer fighting for you. Don't settle for less – contact Sutliff & Stout Law Firm at 713-987-7111 for your natural gas explosion case.
Source: Click 2 Houston
Our deepest condolences go out to the families of the victims of this horrible incident. Please click the "Remove Post" link if you would like this post removed. REMOVE POST