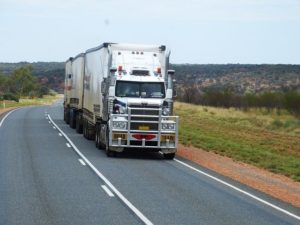 Amarillo, TX (8/24/2020) – A wreck just north of Amarillo left one person dead Saturday afternoon.
The accident happened around 1:00 p.m. when an SUV was struck by a Peterbilt truck tractor. Venkata Devulapalli, 46, was making a U-turn on RM 1061/Tascosa Road when a Peterbilt truck came along and struck the SUV.
Devulapalli was killed at the scene.
A 17 year old and 10 year old passenger in the SUV were transported to Northwest Texas Hospital with serious injuries.
The driver of the semi was not injured.
Crash investigators will review all factors that may have led up to the accident and police reports will be made available in fourteen days.
When you're involved in a car accident caused by a vehicle that U-turned, who's at fault? Was the police report inaccurate? How do you indefinitely prove that you're not responsible for the accident? And how can you ensure you get fair compensation?
Making a U-turn on a street, road, or intersection is an everyday occurrence for anyone who drives, but it must still be done with caution and the driver's full attention. Understanding your right of way and knowing that the accident was not your fault is the first step to determining how to proceed with your insurance claim and ask for fair compensation.
 If you or a loved one were involved in a car accident caused by a U-turn, immediately contact a legal expert to help you evaluate your options. Call car accident attorneys Sutliff & Stout at (713) 987-7111 or send us an email to discuss your car accident injury case.
Source: News Channel 10
Our deepest condolences go out to the families of the victims of this horrible incident. Please click the "Remove Post" link if you would like this post removed. REMOVE POST