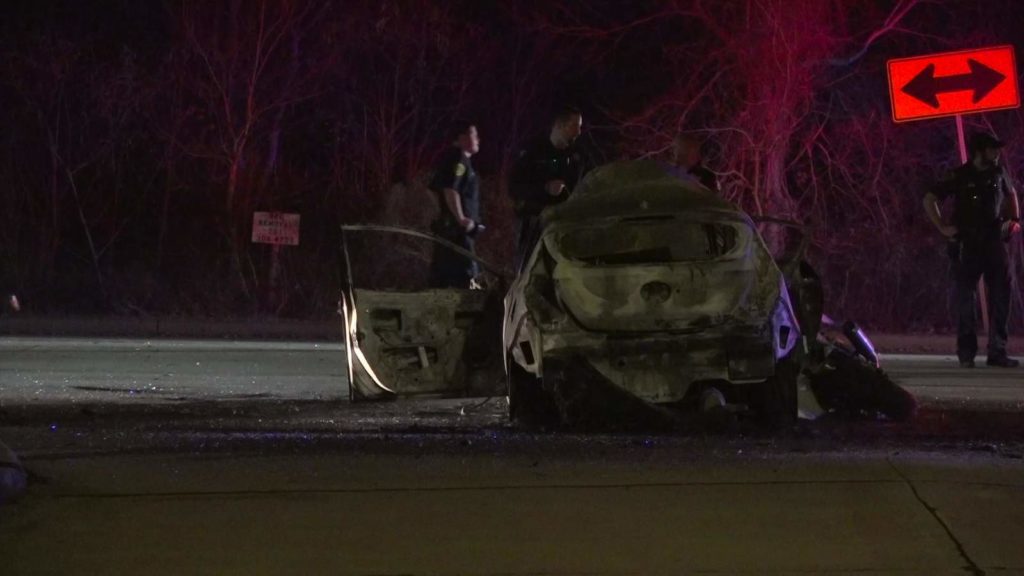 Pasadena, TX (1/2/2020) – A motorcyclist is dead and another person is injured after a motorcycle-vehicle collision in Pasadena Wednesday morning.
The accident occurred around 3:30 a.m. in the 4200 block of Genoa Red Bluff Road when a motorcycle T-boned a car after speeding. The motorcyclist was ejected from his bike and both vehicles caught fire.
The victim was identified as 24-year-old James Lynn Hubs.
The driver of the car, Stephen Dario Rodriguez, 30, was taken to Clear Lake Regional Hospital for treatment of injuries sustained in the accident. He is expected to be okay. Rodriguez had a blood alcohol level almost five times the legal limit.
Crash investigators will review all factors that may have led up to the accident and police reports will be made available in fourteen days.
Houston Car Accident Lawyers
Investigators from the scene found that the driver of the vehicle was driving under the influence and was charged with his third DWI. Because of this, investigators will determine which driver is at fault by doing a full reconstruction of the accident. This includes acquiring data such as vehicle final rest positions, scene evidence, and vehicle damage. The Accident Reconstructionist can resolve issues such as speeds, visibility, and other factors that may have caused the accident.
The results of the investigation will determine who exactly remains liable for the accident. When that happens, it's important to contact an attorney so as to be fairly represented and accounted for during an accident that wasn't your fault. An attorney can deal with insurance adjusters for you, negotiate settlements, and represent your best interests if a lawsuit is needed. If you or a loved one were involved in an accident, immediately contact a legal expert to help you evaluate your options. Call personal injury attorneys Sutliff & Stout at (713) 987-7111 or send us an email to discuss your case.
Source: KHOU 11, Click 2 Houston