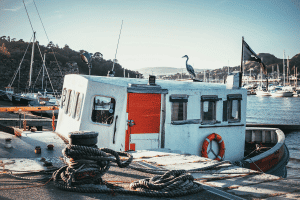 Galveston, TX (1/15/2020) – A fisherman is dead and another fisherman is injured after a fishing boat collided into a chemical tanker on Tuesday.
The accident happened around 3:25 p.m. when fishing boat Pappy's Pride crashed into chemical tanker Bow Fortune.
Four fisherman were in the water. Two of them were pulled out by a crew of a nearby boat and taken to a nearby hospital.
One fisherman died at a hospital.
The other fisherman remains hospitalized.
Officials are still searching for the other two fisherman.
Crash investigators will review all factors that may have led up to the accident and police reports will be made available in fourteen days.
Houston Maritime Lawyer
According to Texas law, general maritime law covers those who are non-seamen injured in a sea setting or while involved in maritime activities. Maritime law observes a strict liability standard with regards to product liability claims and even provides causes of action for wrongful death that are available to non-seamen injured on the high seas. Those who are injured at sea have up to three years to file a suit against any accident that occurred at sea.

We understand that whether you're a seaman, harbor worker, fisherman or longshoreman, your ability to earn a living or resume your daily life may be seriously compromised by an accident on the water.
If you or someone you know has been injured in a maritime accident, contact Sutliff & Stout today. Our team will properly evaluate your claim and help you protect your interests.
Source: KHOU 11