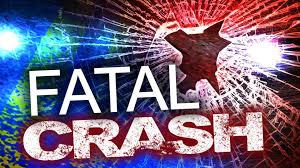 Temple, TX (June 11, 2022) – The Temple Police Department is reporting that a "reckless" driver was killed on I-35 after traveling south in a northbound lane. The driver, who was killed in the crash, struck a family of four head-on.
The family, a mother and her three sons, were transported to local area hospitals following the collision. Their status is unknown at this time. Following the incident, crews closed all northbound lanes. 
Head-On Collision Lawyers
Car accidents are extremely serious incidents that can cause a lot of damage and long-term suffering. On the busy highways in and around Texas, there are numerous hazards that can cause severe and even fatal accidents. Head-on collisions are among the most dangerous types of car accidents.
As a result of the head-on collision, three children and their mother were left with unknown injuries. Watching your child experience an injury as a result of another person's negligence is extremely traumatic. No child should ever have to suffer, especially if the accident that caused their injury was avoidable. As a parent, you want the best for your child and will do anything to help them experience the best life possible. That's why when your child is injured, you need the help of a compassionate attorney who will fight for you.
After a head-on collision, it's imperative to hire an attorney as quickly as possible. A knowledgeable legal team like the team at Sutliff & Stout will walk you through the entire process from beginning to end so you can feel confident you're getting the best representation possible.
Call 713-405-1263 to contact a Board-Certified lawyer from Sutliff & Stout Law Firm.
Sources: KWTX