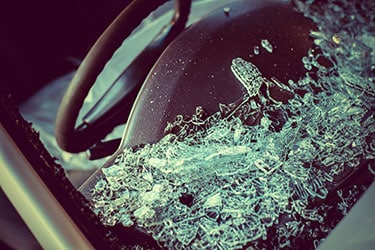 Austin, TX (10/20/2019) – A three-vehicle collision left one teenager dead and another critically injured in Bee Cave, near Austin, Texas.
The car accident happened Sunday around 9:45 p.m. near the intersection of RR 620 South and Falcon Head Boulevard.
Authorities discovered the vehicle driven by the 16-year-old was on its side, wedged against a guardrail on the northbound shoulder of 620 South. The driver was pinned underneath the dashboard and was extricated by EMS.
The teenager was identified as Brady Reardon. He was transported to St. David's South Austin Medical Center with serious injuries and remains in critical condition.
The 19-year-old driver was lying on the ground about 20-feet from the crash site. He was identified as Bryson Brown and was pronounced dead at the scene.
A third vehicle was involved in the collision, but the occupants were not injured.
Crash investigators will review all factors that may have led up to the accident and police reports will be made available in fourteen days.
Our hearts and condolences go out to the families. If you or a loved one were involved in a car accident, it is important to contact a legal expert to help you evaluate your options. Call (713) 987-7111 or send us an email to discuss your car accident injury case.

Source: Statesman
Update:

Brady Reardon was driving his Toyota 4Runner and attempted to make a U-turn from the center turn lane to head north on 620 when Brown's Range Rover struck the passenger side of Reardon's vehicle, said Bee Cave Police Chief Gary Miller. A third vehicle then hit Brown's vehicle.
According to the Bee Cave police statement, the vehicle driven by Brown was on its side, wedged against a guardrail on the northbound shoulder of 620 South. The second vehicle, driven by Reardon, was lodged underneath the first vehicle and there was a small fire in the engine bay.
Source: Statesman
Our deepest condolences go out to the families of the victims of this horrible incident. If a family member would like the name of a person removed for any reason, please click the "Remove Post" link. REMOVE POST