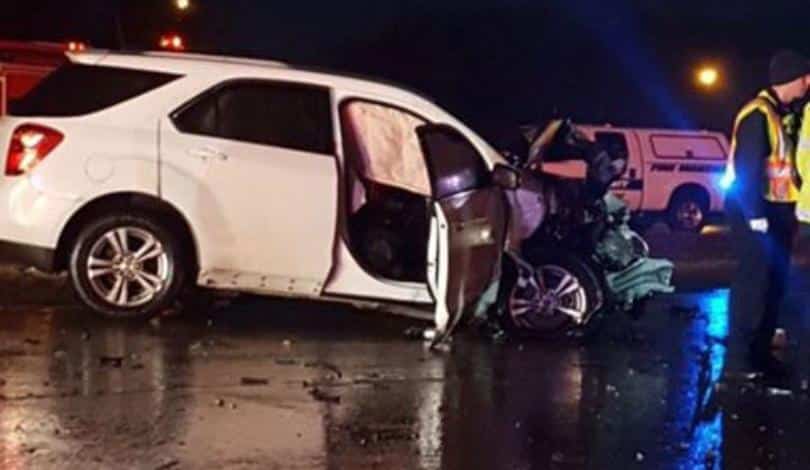 Sherman, TX (1/30/2020) – A three-vehicle accident caused one death and left three people injured early Tuesday morning in Sherman.
The accident occurred around 6:30 a.m. on US Highway 82. According to police, an SUV headed east crossed the median and struck another SUV head-on. A passing truck then collided into the SUVs. One vehicle caught fire.
Joe Lawrence Ross, 62, was transported to a hospital where he later died. He was a passenger in the first SUV.
Three other victims were also taken to the hospital. They are expected to survive.
Crash investigators will review all factors that may have led up to the accident and police reports will be made available in fourteen days.
According to an NTSB report, head-on collisions account for only 3 percent of accidents on roadways, but they are more likely to result in fatal and serious injuries than any other types of accidents. Because there was not only a head-on collision, but also an additional wreck with a vehicle erupting in flames, it's important to have an experience lawyer get involved. The amount of property damage and personal injury involved in this accident may be severe. The severity of these kinds of collisions are why hiring an attorney is essential. If you or a loved one were involved in a car accident, immediately contact a legal expert to help you evaluate your options. Call car accident attorneys Sutliff & Stout at (713) 987-7111 or send us an email to discuss your car accident injury case.
Source: KXII
Our deepest condolences go out to the families of the victims of this horrible incident. If a family member would like the name of a person removed for any reason, please click the "Remove Post" link. REMOVE POST