Lubbock, TX (3/21/2021) – One person was killed and several people were injured in a rollover wreck in Swisher County.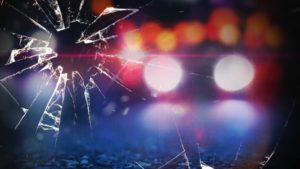 The accident occurred Saturday evening around 6:36 p.m. when a Chevrolet Tahoe driven by 35-year-old Juan Guerra traveled off the east edge of the roadway on I-27, over-corrected to the right, and lost control. The Tahoe then traveled across the highway before skidding into a barrow and rolled to a rest.
Isabel Margarita Moreno, 20, was pronounced dead at the scene.
Four children riding in the Tahoe were injured: a 6-year-old boy was treated at the scene, another 6-year-old was taken to UMC with serious injuries, another young girl was taken to Northwest Texas Hospital with serious injuries, and a 12-year-old girl was also taken to Northwest Texas Hospital.
Guerra was not injured.
Crash investigators will review all factors that may have led up to the accident and police reports will be made available in fourteen days.
Rollover Crashes
According to the NHTSA, rollover crashes are more likely to result in fatalities than any other types of crashes, and that most fatal rollover crashes are single vehicle crashes. This type of crash is ultimately due to excessive speeding, alcohol, and other negligent acts the driver may be at-fault for.
For the case above, not only was there a rollover crash, but a woman was killed and four children were injured because of it. If you or a loved one were involved in a rollover car accident, it is important to contact a legal expert to help you evaluate your options. Call Houston auto accident attorneys Sutliff & Stout at (713) 405-1263 or send us an email to discuss your car accident injury case.
Source: Lubbock Avalanche-Journal
Our deepest condolences go out to the families of the victims of this horrible incident. Please click the "Remove Post" link if you would like this post removed. REMOVE POST