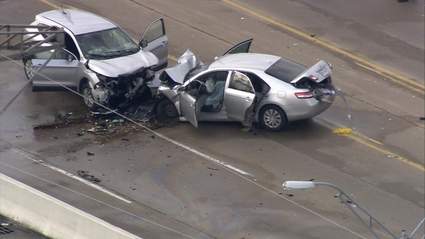 Houston, TX (1/15/2020) – A driver is dead and two others are severely injured after a collision in southwest Houston.
The accident occurred around 2 p.m. Tuesday afternoon on Westpark Drive at Hillcroft Avenue. According to police, a man was driving on the wrong side of the road when he struck a vehicle.
The man was killed at the scene of the crash.
The occupants in the vehicle that was struck, a man and a woman, were taken to a nearby hospital with severe injuries.
Crash investigators will review all factors that may have led up to the accident and police reports will be made available in fourteen days.
Car Accident Lawyers, Sutliff & Stout
The two injured in the car accident may be entitled to a personal injury claim against the driver who drove in the wrong direction. When filing your claim, it's important to consider legal assistance since they have the necessary resources to assist you after a fatal accident. The elements of liability, damages, and the ability to pay are critical in determining the value of a case or claim. Without all three elements, a case has little to no value given the nature of our legal system. If you would like to discuss your injury and accident case with a truck accident lawyer from Sutliff & Stout, Injury & Accident Law Firm feel free to give us a call at (713) 987-7111 or send us an email to discuss your claim.
Source: Click 2 Houston