Vidor, TX (10/20/2020) – A person was killed and two were left injured after being involved in a wreck early Tuesday morning in Vidor.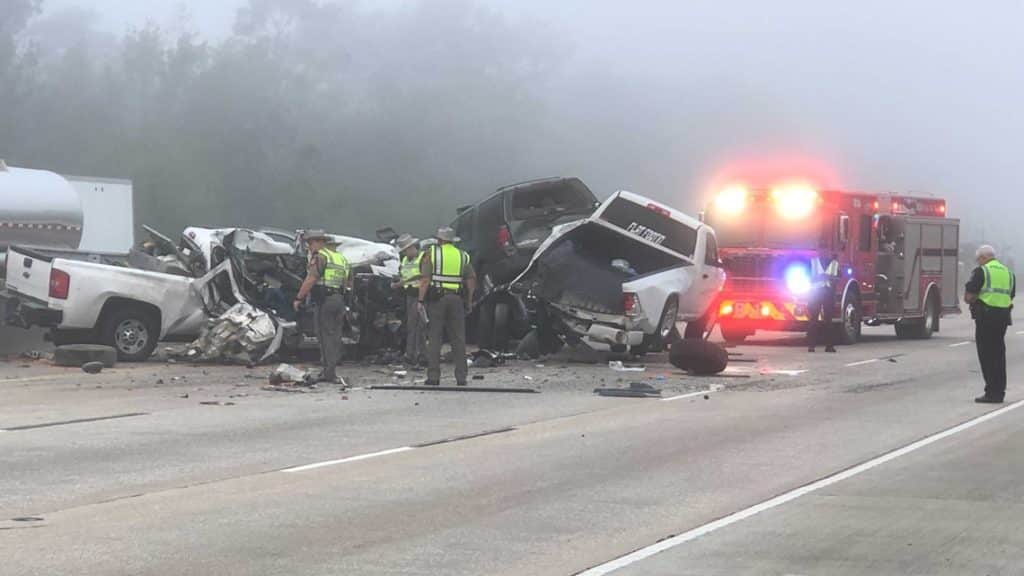 The accident happened around 5:50 a.m. on Interstate 10. A Dodge pickup truck towing a car hauler with three vehicles was headed west on Interstate 10 and pulled over due to mechanical problems. While the driver of the Dodge was working on his truck, a Chevrolet pickup truck occupied by three people came by and struck the trailer.
The front passenger in the Chevrolet pickup, 21-year-old Jaylon Kurt Harrison, was pronounced dead at the scene.
The driver of the Dodge pickup, 57-year-old Jose Soriano, was taken by ambulance to a Southeast Texas hospital with serious injuries.
The driver of the Chevrolet, 46-year-old Richard Thibeaux, was also taken to the hospital for treatment.
The rear seat passenger in the Chevrolet was not injured.
Contact Sutliff & Stout Car Accident Lawyers
Crash investigators will review all factors that may have led up to the accident and police reports will be made available in fourteen days.
Each year, more than 6 million car accidents occur across the United States, many of which are fatal. According to the National Highway Traffic Safety Administration, more than 30,000 deadly vehicle accidents take place across the country annually. One of the most frequent, and highly dangerous, vehicle accidents that occur are when vehicles are stalled on the side of the road and another vehicle comes along and hits them unawares.
There are many reasons why this kind of collision could have happened but the result is always the same one – someone ends up being killed or seriously injured. When situations like these occur, it's best to hire a legal attorney from here on out. An attorney can deal with insurance adjusters for you, negotiate settlements, and represent your best interests if a lawsuit is needed. If you or a loved one were involved in a car accident, immediately contact a legal expert to help you evaluate your options. Call car accident attorneys Sutliff & Stout at (713) 987-7111 or send us an email to discuss your car accident injury case.
Source: 12 News Now
Our deepest condolences go out to the families of the victims of this horrible incident. Please click the "Remove Post" link if you would like this post removed. REMOVE POST