Burleson County, TX (9/4/2021) – A distracted driving incident left one person dead Saturday afternoon.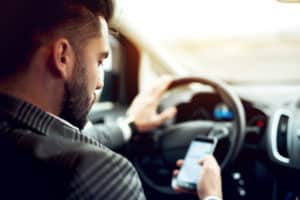 The accident happened on Highway 36 and FM 1363 around noon when the driver of the Jeep SUV became distracted and rear-ended a Ford that was stopped for a turn onto FM 1363. 
The driver of the Ford, 60-year-old Martha Martinez, was pronounced dead at the scene.
The driver of the Jeep was not injured. 
Distracted Driving Lawyers
No one gets up in the morning expecting to be in a car accident. Unfortunately, however, people make negligent decisions every day that result in serious car accidents that cause injury and death across the United States. Distracted driving is a common cause of car accidents that can seriously alter the course of a person's life. If you're the victim of a distracted driving accident, you're entitled to compensation according to the law.
Across the United States, distracted driving causes more than 5,000 accidents each year. Distracted driving can also cause serious injuries that include:
Broken bones
Lacerations
Whiplash
Internal organ injuries
If you want a legal firm that will fight to win you full compensation for your losses, you've found it in Sutliff & Stout. Over the course of our careers, we have won millions of dollars in settlements. For a free case evaluation, call our office at 713-987-7111 or fill out our online contact form today.
Source: KBTX