Oldham County, TX (9/30/2020) – A bus crash left one person dead and 18 others injured in Vega this morning.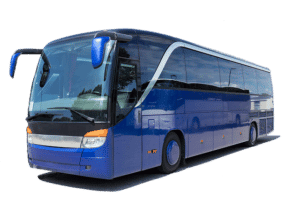 The accident happened on I-40 in a construction zone around 7:15 a.m. when a bus driver drove into a lane that was closed for construction. The bus then traveled through traffic cones and hit multiple concrete overpass support beams.
The driver, identified as 71-year-old Jerry Buckner, was killed at the scene.
Three passengers were taken to Northwest Texas Hospital with serious injuries and two were taken to Northwest Texas hospital with non-life-threatening injuries.
13 other passengers were taken to the hospital for minor injuries.
The rest of the passengers are waiting at Christ Community Church in Vega. A bus from a separate charter company in Lubbock will be taking the rest of the passengers to their destination.
The crash has not impacted the construction work.
According to the Federal Highway Administration, there were 799 work zone fatalities in 2017, a two percent increase from 2016. 
Deadly crashes involving a large number of passengers like the one above are tricky to sort out. Each person affected in the crash has a different background, a different situation, a different type of injury, etc. There is no cookie-cutter approach to dealing with these accidents. Each individual and/or their families have to file a claim with the commercial insurance policies involved in the crash, as well as their own personal insurance (if applicable).
The legal team at Sutliff & Stout gives our deepest condolences to the victims of this horrific accident and all people who were affected.
If you or a loved one was personally affected by this crash or another like it, we are here to answer any of your questions. This can be a very emotional and hectic time, and you may need guidance on how to handle the overwhelming process of dealing with a multi-passenger accident. Even if you just have a small question about steps you need to do in order to handle this situation, please give us a call at 713-987-7111.
Source: News Channel 10
Our deepest condolences go out to the families of the victims of this horrible incident. Please click the "Remove Post" link if you would like this post removed. REMOVE POST