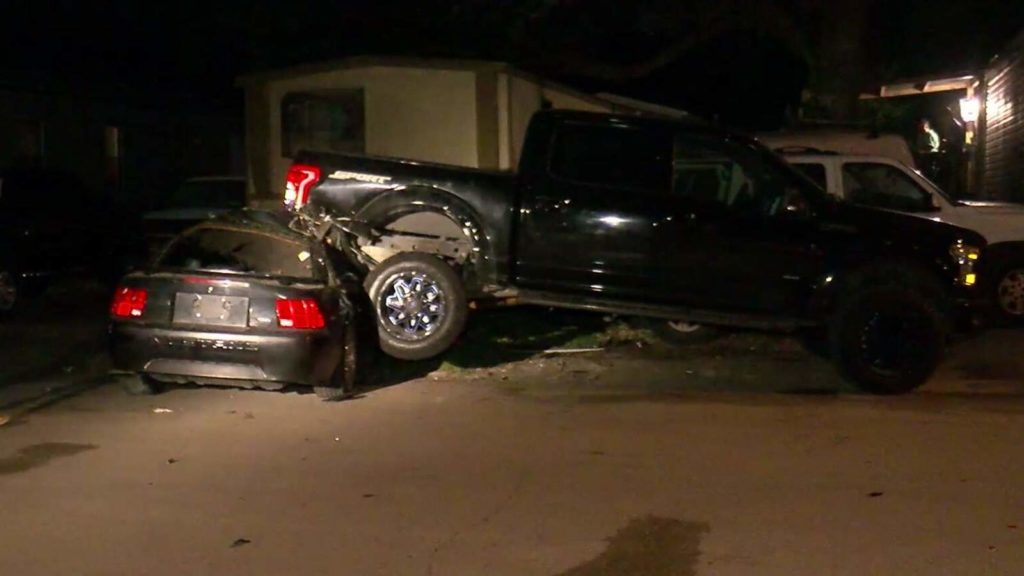 Houston, TX (3/30/2020) – One person is left with serious injuries after a high-speed wreck in a neighborhood in Harris County Saturday night.
The accident happened around 10:05 p.m. on Laterna Lane near Highway 6. Reports indicate a Ford Mustang sped down a residential roadway at high speeds before crashing into three parked cars. The cars went sideways due to the impact. The Mustang was pinned underneath a parked truck.
A passenger in the Mustang was left pinned in the vehicle. He was airlifted to a nearby hospital with a serious head injury.
The driver of the Mustang left the vehicle, stripped the tags off his car, and ran off. Police pursued him until he was caught. He will face charges of Failure to Stop and Render Aid.
Crash investigators will review all factors that may have led up to the accident and police reports will be made available in fourteen days.
Personal Injury Lawyers, Sutliff & Stout
Severe head injuries can lead to traumatic brain injuries. While it remains to be seen if the passenger suffered a traumatic brain injury, there are many victims out there that do when they get into car accidents. According to the Centers for Disease and Control Prevention, 1.7 million Americans suffer a traumatic brain injury every year. Tragically, more than 50,000 people die from traumatic brain injuries every year, accounting for more than 30 percent of all injury-related deaths in the United States.
These kinds of injuries can lead up to thousands in personal injury damages. It's important to know your rights and seek compensation following a traumatic brain injury, or any other injury sustained in an accident. Because of the complex legal issues involved in a personal injury lawsuit of this kind, you must hire a lawyer who has extensive experience representing traumatic brain injury victims. Contact our personal injury lawyers in Houston today for a no-cost consultation.
Source: Click 2 Houston