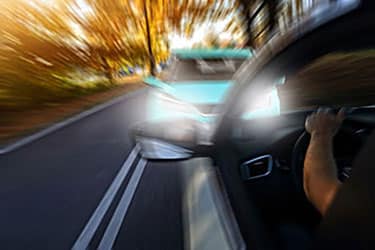 Waco, TX (10/28/2019) – One person is now dead after a deadly crash that happened on I-35 in Waco.
Around 10:20 a.m. Friday morning, an SUV was attempting to merge near mile marker 338 on I-35 when the driver struck a construction sign and knocked it into the roadway.
A pickup heading southbound drove over the sign, and a piece of it flew through the windshield of a Ford Focus and struck the passenger, authorities said.
Passenger 55-year-old Rodolfo Guerra died at the scene.
The driver of the Ford Focus sustained no injuries.
By late afternoon Friday, traffic was almost back to normal after southbound lanes were backed up for miles because of the accident.
Source: KXXV
Construction-Related Accidents
According to the Federal Highway Administration, there were 799 work zone fatalities in 2017, a two percent increase from 2016.
Construction companies have a responsibility to keep their sites safe, and when they don't, it can lead to fatal accidents. Companies are liable for negligence when they
Lack warning signs or put inaccurate warning signs
Operate construction equipment that impairs vehicles
Place signs, barricades or devices close to moving lanes
However, there are times when a driver is liable, such as
A car hitting a warning sign, which caused a chain reaction
A driver rear-ending another vehicle who obeyed a sign properly
A distracted driver did not see a warning sign and caused an accident with someone who was following the rules
Next Steps
Crash investigators will review all factors that may have led up to the accident. Evidence such as photographs witness statements, and police reports should be documented by officials at the scene. These police reports will be made available in fourteen days.
For fatal collisions, such as the one above, police will conduct a substantial crash investigation. This investigation includes the collection of data at the point of impact such as tire marks, crash dynamics, and the final rest position of the vehicles involved in the crash. Interviews are also conducted.
Each investigation provides confidential and detailed information about pre-crash, crash, and post-crash events of all factors that may have contributed to the crash.
In addition to the investigation, each family must file a claim with their respective insurance company. The family of Guerra may be entitled to a wrongful death claim. The family members involved have a right to be compensated for damages including funeral expenses, pain and suffering, and lost earning capacity.
Hiring a Wrongful Death Lawyer
If an insurance company is making it difficult to receive payment of your claim, or a person's insurance is substantial, hiring a lawyer is in your best interest. If your situation requires a lawyer, it's best to hire one as soon as possible.
In addition, hiring a lawyer will bring the best results for compensation. When you allow a lawyer to take control of your claim, your chance of fair treatment will increase significantly since legal professionals know the logistics of insurance policies and other matters that non-legal professionals aren't aware of.
If you or a loved one were involved in a car accident or construction accident, it is important to contact a legal expert to help you evaluate your options. Call Houston auto accident attorneys Sutliff & Stout at (713) 987-7111 or send us an email to discuss your car accident injury case.
Our deepest condolences go out to the families of the victims of this horrible incident. If a family member would like the name of a person removed for any reason, please click the "Remove Post" link. REMOVE POST