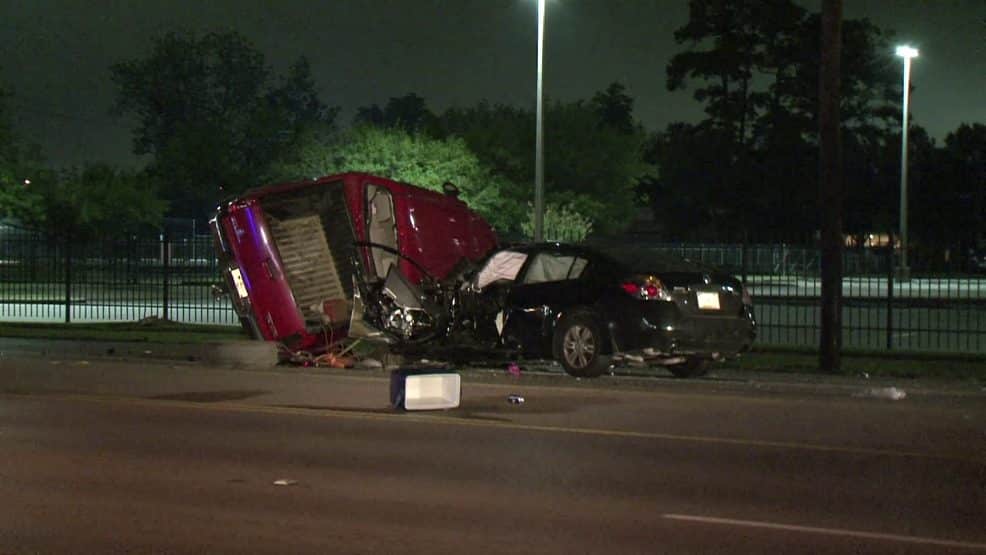 Houston, TX (4/20/2020) – A one-year-old is now dead after being involved in a rollover wreck caused by a suspected drunk driver Friday evening.
The accident happened around 11:15 p.m. on the Aldine Mail Route near northeast Harris County. The driver lost control of his Toyota Tacoma, swerved into oncoming traffic and caused a Nissan Altima to slam into the side of his Tacoma, flipping the Altima onto its side.
The driver of the Altima and his one-year-old daughter was taken to the hospital in serious condition. The child died from her injuries.
The driver of the Tacoma ran off but was later found and taken into custody. The driver of the Tacoma is being charged with Failure to Stop and Render Aid Causing Death.
Crash investigators will review all factors that may have led up to the accident and police reports will be made available in fourteen days.
Houston Wrongful Death Attorney
The family of the 1-year-old may be entitled to a wrongful death claim due to the sequence of events from the accident. They may be compensated for damages such as funeral expenses, medicals costs, and emotional loss.
It's important to contact a wrongful death attorney during a heartbreaking loss since they have the resources to help you. If you live in Houston or the surrounding areas and were involved in an accident, the experienced personal injury lawyers at Sutliff & Stout can help you understand how much your wrongful death lawsuit is worth.
To schedule a free and confidential consultation about how much your personal injury claim or wrongful death claim is worth, please call or text our office anytime at 281-942-8694.
Source: News 4 San Antonio