Plano, TX (4/13/2021) – A passenger was killed in a three-car collision that happened in front of Plano Senior High School.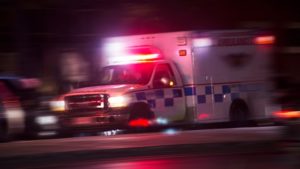 The accident happened around 7 a.m. on W. Park Blvd when a Toyota Tacoma turned in front of a Volvo while they were both headed westbound. The Toyota then spun out across the median before striking a Chevrolet Impala headed eastbound.
Edward Dean Walker III, 48, was killed at the scene.
The drivers of the other vehicles were not injured.
Crash investigators will review all factors that may have led up to the accident and police reports will be made available in fourteen days.
Car accidents can leave innocent victims with injuries that require lifelong treatment. The costs of doctors' visits, surgeries, physical therapy, and prescription medications add up quickly and can exceed the annual income of most Houston families. Sometimes these accidents can lead to death. This is why it's important to seek legal counsel so you can be rightly compensated.
If you or a loved one has been injured in a car accident, filing a civil lawsuit against negligent drivers at Sutliff & Stout can help. Our experienced personal injury attorneys represent Texans in civil lawsuits against negligent drivers and will work hard to get you the compensation you deserve.
Source: Star Local Media