Austin, TX (6/2/2021) – The I-35 lanes have reopened after a fatal pedestrian accident occurred overnight.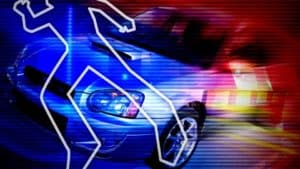 The accident happened around 3:22 a.m. when an 18-wheeler struck a person attempting to cross I-35.
The pedestrian was killed at the scene.
The truck driver was uninjured.
Crash investigators will review all factors that may have led up to the accident and police reports will be made available in fourteen days.
Pedestrian Accident Lawyers
The impact of a big rig is much greater than a standard motor vehicle.  Therefore, the severity of an injury may vary based on the accident. In the case above, an 18-wheeler, which usually weighs around 40 tons, struck and killed a pedestrian while driving on Interstate 35 in Austin.
At Sutliff & Stout, we receive many cases of pedestrian accidents occurring on suburban roads, county roads, and major highways. Too often do we hear of incidents that occur of pedestrians suffering unlikely injuries. Whether it be from the weather, dark roads, or distracted driving, pedestrian accidents are all too common and could be reduced if drivers stayed alert on the road.
If you or a loved one has been killed in a pedestrian accident, the Houston pedestrian accident lawyers at Sutliff & Stout can help. Our experienced personal injury attorneys represent Texans in civil lawsuits against negligent drivers and will work hard to get you the compensation you deserve. For a no-cost consultation with a Houston pedestrian accident lawyer, contact us today.
Source: CBS Austin