Houston, TX (7/21/2020) – A man walking on U.S. 59 was struck and killed early Tuesday morning in Houston.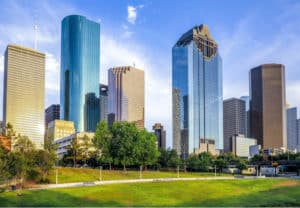 The accident happened near the Upper Kirby area around Newcastle Drive. Around 3:20 a.m., a man, 27, was walking in this area when a driver of Cadillac came by and swerved to avoid him. The driver of a pickup came by and swerved to avoid the Cadillac, but then struck the man.
The man was pronounced dead at the scene.
The two drivers involved were taken to the hospital with non-life-threatening injuries.
Crash investigators will review all factors that may have led up to the accident and police reports will be made available in fourteen days.
No matter where the accident occurs, the lawyers at Sutliff & Stout, Injury & Accident Law Firm can represent those that are involved in accidents who are from Texas. Since some insurance companies don't carry if an accident is in another state, it's best to contact legal assistance to help you with your claim as you navigate your car accident.
If you or a loved one has been injured in a pedestrian accident, the Houston pedestrian accident lawyers at Sutliff & Stout can help. Our experienced personal injury attorneys represent Texans in civil lawsuits against negligent drivers and will work hard to get you the compensation you deserve. For a no-cost consultation with a Houston pedestrian accident lawyer, contact us today.
Source: Chron