Levelland, TX (8/25/2021) – A crash into a gas station left a pedestrian injured overnight in Levelland.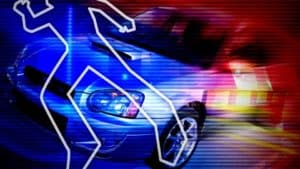 The accident happened in the parking lot of Energy Fitness, on Pine Street just off of College Ave.
The driver of a vehicle suffered a possible medical issue and drove into the gas station. The vehicle hit two other vehicles and struck a pedestrian.
The pedestrian suffered unknown injuries and was sent to a Lubbock hospital.
Crash investigators will review all factors that may have led up to the accident and police reports will be made available in fourteen days.
Personal Injury Lawyers
The actions of a driver crashing into a gas station left a pedestrian with unknown injuries. Because of the way the accident evolved, the victims may have a right to file personal injury claims.
Crashing into an establishment and causing personal injury among others can cost thousands in damages. Damages to property, as well as medical expenses, are just a few of the damages that can occur after colliding into a building. Contacting legal assistance during a sensitive time can help you focus on recovery while the attorneys can work to get you the compensation you deserve.
While getting behind the wheel is an everyday event, one wrong move can result in the worst day of someone's life. You can never be too careful on the road, and if something should happen, it's important to be vigilant and make sure you're represented in the best way you can. If you or a loved one were involved in a car accident, it is important to contact a legal expert to help you evaluate your options. Call Houston auto accident attorneys Sutliff & Stout at (713) 405-1263 or send us an email to discuss your car accident injury case.
Source: KCBD