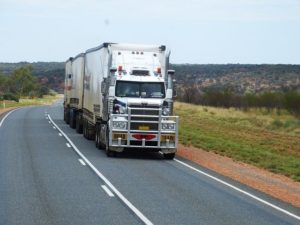 Freestone County, TX (8/19/2020) – A pedestrian was killed after a five-vehicle wreck occurred in Freestone County Tuesday morning.
The accident happened around 6:15 a.m. on US 79 near FM 325. A Peterbilt semi-truck attempted to pass a Volkswagen Jetta when the Peterbilt crashed into the Jetta. Both vehicles left the roadway. The trailer to the semi-truck stayed on the roadway. An approaching Freightliner truck tractor crashed into the trailer that was in the roadway, causing the Freightliner to jackknife into the northbound lane and strike a pedestrian who was assisting the driver of the Volkswagen and Peterbilt in the southbound lane. A Jaguar passenger car then crashed into the Freightliner as it was jackknifing. A Chrysler 300 also crashed into the Freightliner.
The pedestrian, Rene Ochoa Jr., 23, of Palestine, was pronounced dead at the scene.
Two people are critically injured and 3 others are possibly injured.
Crash investigators will review all factors that may have led up to the accident and police reports will be made available in fourteen days.
The actions involving the accident above resulted in a horrible accident involving multiple vehicles and people. While getting behind the wheel is an everyday event, one wrong move can result in the worst day of someone's life. You can never be too careful on the road, and if something should happen, it's important to be vigilant and make sure you're represented in the best way you can. If you or a loved one were involved in a car accident, it is important to contact a legal expert to help you evaluate your options. Call Houston auto accident attorneys Sutliff & Stout at (713) 987-7111 or send us an email to discuss your car accident injury case.
Source: Fox 44 News
Our deepest condolences go out to the families of the victims of this horrible incident. Please click the "Remove Post" link if you would like this post removed. REMOVE POST