Houston, Texas (Oct. 9, 2022) – Deputies with the Harris County Sheriff's Office are reporting that a pedestrian was struck and killed in a hit-and-run accident.
Officials say a man was pushing a shopping cart across FM 529 at roughly 10:45 p.m. Saturday evening, when a 2022 Hyundai Tucson and a red 2015 Infiniti Q50. Investigators believe that the pedestrian failed to yield the right of way.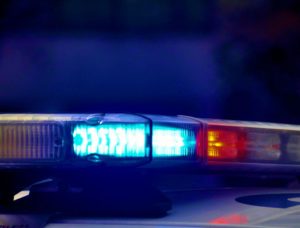 When the man entered the roadway, the Infiniti struck the cart and the pedestrian, pushing him into the next lane of traffic, where he was struck by the Hyundai.
According to HCSO, the driver of the Infiniti, Deon Brown, stopped and called 911 immediately after the accident. The driver of the Hyundai, who has been identified as Heilen Aleman Marquez, fled the scene initially. Marquez continued driving for another mile and a half, before calling a family member. The family member came and brought Marquez back to the scene of the accident.
Intoxication is not believed to have been a factor in this accident.
Marquez was arrested and is facing charges of failure to stop and render aid involving death.
Hit-and-Run Accident Lawyers
An investigation of this accident will prove essential due to the fact that a vehicle struck a pedestrian and then fled the scene. The driver of the vehicle that caused the accident may be liable for any damages brought forth upon the pedestrian.
Committing a hit-and-run is a serious criminal charge in Texas, particularly when a person leaves the scene of an accident that involves a serious injury, death, or significant property damage. Regardless if there is property or bodily injury involved, it is the duty of all Texas drivers to stop to give information or stop to render aid when they are involved in an accident. Penalties for leaving the scene of an accident range from a misdemeanor to a felony, depending on the damage or injury the driver causes.
If you or a loved one were involved in a pedestrian accident in Houston or the surrounding areas, the experienced personal injury lawyers at Sutliff & Stout can help. For a complimentary consultation about your case, contact us today. We are dedicated to providing our clients with zealous representation that yields results.
Source: ABC 13
Our deepest condolences go out to the families of the victims of this horrible incident. Please click the "Remove Post" link if you would like this post removed. REMOVE POST