Harris County, TX (3/31/2021) – A pedestrian was killed in a fatal hit-and-run wreck in north Harris County on Wednesday.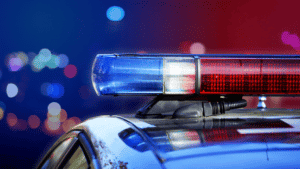 The accident happened around 5:40 a.m. at East Mount Houston Road and the Eastex Freeway. Reports say a pedestrian was crossing the East Mount Houston crosswalk when the light turned green. A car struck the pedestrian, then took off.

The pedestrian was taken to the hospital, where they later died.

Crash investigators will review all factors that may have led up to the accident and police reports will be made available in fourteen days.
Houston Pedestrian Accident Lawyers

According to Tex. Transp. Code Ann. § 550.021, immediately after an accident involving injury or death, every individual is required to:
Stop their vehicle at the scene of the accident or as close to the scene as possible;
Determine whether a person is involved in the accident and if they require aid;
Return to the scene of the accident if the vehicle is not stopped at the scene of the accident; and
Remain at the scene of the accident until specific requirements have been met.
The driver failed to follow and in doing so, they face consequences such as fines, jail or prison, and a criminal record. Because of this, the family of the pedestrian that died in the hit-and-run accident is encouraged to seek legal assistance to handle matters of wrongful death in a hit-and-run accident.
If you or a loved one has been injured in a pedestrian or hit-and-run accident, the Houston pedestrian accident lawyers at Sutliff & Stout can help. Our experienced personal injury attorneys represent Texans in civil lawsuits against negligent drivers and will work hard to get you the compensation you deserve. For a no-cost consultation with a Houston pedestrian accident lawyer, contact us today.

Source: ABC 13
Our deepest condolences go out to the families of the victims of this horrible incident. Please click the "Remove Post" link if you would like this post removed. REMOVE POST