Houston, TX (4/24/2021) – A pedestrian was killed in a five-vehicle crash on US-290 Saturday night.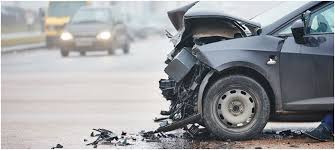 The accident happened before 8:30 p.m. on the Northwest Freeway at Bingle Road. At least five vehicles were involved.
The pedestrian was taken to the hospital, where they later died.
Lanes were stacked up for more than two miles.
Crash investigators will review all factors that may have led up to the accident and police reports will be made available in fourteen days.
Pedestrian Accident Lawyer
Due to the nature of the incident, the surviving family of the pedestrian may be entitled to a wrongful death claim against the vehicles that caused the crash. Unfortunately, pedestrians are at a disadvantage when it comes to personal safety on the streets of Houston. Motorists frequently fail to see pedestrians on or alongside busy roads, and it only takes a second for a serious accident to occur.
If you or a loved one was involved in a pedestrian accident in Houston or the surrounding areas, the experienced personal injury lawyers at Sutliff & Stout can help. For a complimentary consultation about your case, contact us today. We are dedicated to providing our clients with zealous representation that yields results.
Source: ABC 13