Houston, TX (7/29/2021) – A pedestrian died Thursday night after a fatal auto-pedestrian crash in west Houston.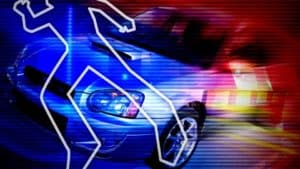 The accident happened on Westheimer near Voss around 8:30 p.m. A green Honda collided into a pedestrian and then fled the scene on foot. The Honda suffered major damage to its front and windshield.
The pedestrian died at the scene.
Crash investigators will review all factors that may have led up to the accident and police reports will be made available in fourteen days.
Texas Pedestrian Accident Attorneys
An investigation of this accident will prove essential due to the fact that a pedestrian was fatally struck in an auto-pedestrian accident. Due to the nature of the incident, the family of the victim is entitled to a wrongful death claim against the driver of the vehicle. According to Texas law, a pedestrian has the right of way when crossing an intersection at a crosswalk. If it is found that the pedestrian was walking at the time of the accident, the right to file a claim remains substantial.
If you or an accident investigator are able to find the person and vehicle that hit you, you can file a claim against that driver's insurance company right away. If that driver did not have car insurance or didn't have adequate coverage for the damages caused — which often is the case in hit-and-run accidents — you can try to get your money with the help of a trusted lawyer.
If you or a loved one were involved in a pedestrian accident in Houston or the surrounding areas, the experienced personal injury lawyers at Sutliff & Stout can help. For a complimentary consultation about your case, contact us today. We are dedicated to providing our clients with zealous representation that yields results.
Source: ABC 13