Houston, TX (5/9/2021) – A multi-vehicle crash occupied the southbound lanes of the North Freeway Sunday afternoon.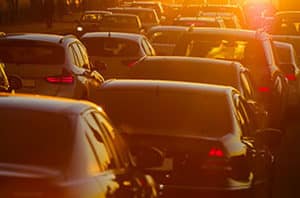 The accident happened around 4:13 p.m. at North Shepherd on I-45. The accident involved at least four vehicles. The cause of the crash remains unknown.
One person was taken to the hospital.
Crash investigators will review all factors that may have led to the accident, and police reports will be made available in fourteen days.
Car Accident Lawyers Sutliff & Stout
Car accidents are extremely serious incidents that can cause a lot of damage and long-term suffering. On the busy highways in and around Texas, there are numerous hazards that can cause severe and even fatal accidents.
After being injured in an accident involving four vehicles, it's important to file a personal injury claim with their insurance company. However, insurance companies are only looking out for their best interests. For instance, State Farm claims and USAA claims are only working towards what will be in favor of State Farm and USAA. Anything you tell an insurance company claims adjuster can be used against you.
After a collision, it's imperative to hire an attorney as quickly as possible. A knowledgeable legal team like the team at Sutliff & Stout will walk you through the entire process from beginning to end so you can feel confident you're getting the best representation possible. It's easy to get frustrated with the process, so don't hesitate to reach out at 713-405-1263. 
Source: ABC 13