Odessa, TX (8/23/2021) – A collision involving an 18-wheeler left one person killed Monday morning.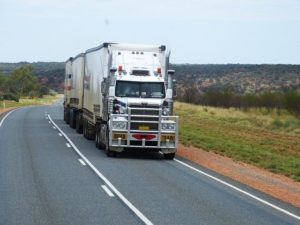 The accident happened around 6:47 a.m. near the intersection of Mercer Road and U.S. Highway 385. A white International 18-wheeler was attempting to turn left onto the Highway and ended up blocking all northbound lanes. That's when a Chevrolet Silverado and a Jeep Grand Cherokee collided with the trailer. 
The driver of the Silverado was pronounced dead at the scene. He was identified as James Everett. 
Inspection showed the 18-wheeler's trailer lights were not plugged in. Officers also found a white powdery substance along with a fake urine kit. OPD detailed the substance to be methamphetamine. 
The driver of the 18-wheeler, Anthony Carlos Gallow, was charged on multiple accounts. He was taken into custody. 
Crash investigators will review all factors that may have led up to the accident and police reports will be made available in fourteen days.
Texas Truck Accident Attorneys
Pileup accidents typically involve at least three vehicles, but sometimes more. A common scenario of this kind of accident happens when a vehicle fails to reduce speed and rear-ends a car stopped in traffic and pushes it into many other stopped cars, much like the situation above. Pileup collisions result in thousands in damages and many claims need to be filed with insurance companies.
An investigation into this accident will be essential due to the fact that an 18-wheeler crashed and caused a fiery chain-reaction wreck. Pending the investigation, the driver of the truck that caused the accident, and the trucking company, may be liable for any damages brought forth upon the motorists.
The elements of liability, damages, and the ability to pay are critical in determining the value of a case or claim. Without all three elements, a case has little to no value given the nature of our legal system. If you would like to discuss your injury and accident case with a truck accident lawyer from Sutliff & Stout, Injury & Accident Law Firm feel free to give us a call at (713) 405-1263 or send us an email to discuss your claim.
Source: OAOA
Our deepest condolences go out to the families of the victims of this horrible incident. Please click the "Remove Post" link if you would like this post removed. REMOVE POST