Houston, TX (10/9/2021) – One person was killed after a Saturday night crash in north Houston.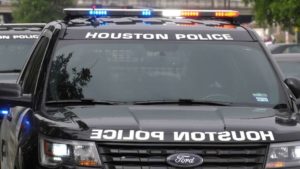 The accident happened just before 10 p.m. on Highway 249 near Seaton Lake Drive. A Dodge Journey was headed northbound in the southbound lanes when he struck a Toyota Matrix head-on. The Dodge continued and then struck a Toyota Tundra attempting to get out of the way, and then hit a Honda Accord.
The driver of the Toyota was killed at the scene.
Crash investigators will review all factors that may have led up to the accident and police reports will be made available in fourteen days.
Car Accident Lawyers
Accidents that involve extensive injuries and deaths are encouraged to contact legal counsel due to the amount of damages that come from an accident that causes such fatalities. An attorney can deal with insurance adjusters for you, negotiate settlements, and represent your best interests if a lawsuit is needed.
Because one person was killed in a four-vehicle wreck, a wrongful death claim will need to be filed. Following a fatal car accident, victims and families of victims may find the claim process difficult. More often than not, the insurance claim adjuster will do what they can to make the claims process harder on you to benefit the insurance company. They might try to get you to admit it was your fault or convince you to accept a low-ball settlement. To avoid this frustrating process, contact a personal injury lawyer to file your claim. We're on your side and we will do what we can to make sure you're protected.
If you or a loved one were involved in a car accident, immediately contact a legal expert to help you evaluate your options. Call car accident attorneys Sutliff & Stout at (713) 405-1263 or send us an email to discuss your car accident injury case.
Source: ABC13, Click 2 Houston, KHOU